The Digital Workplace Success Strategy
With a free download to help you navigate ever-changing landscape

Get the free strategy document
Reap the rewards of the contemporary digital landscape
What is the digital workplace
And do I have to wear a blazer?
If you're here, then you probably already know what the digital workplace is. But we'll level with you: the majority of digital workplace transformations will fail because they don't set out with a clear definition.
We don't want that to be you, so let's start as we mean to go on:
Digital workplace definition

"A digital workplace is a workplace that is not located in any one physical space. It is usually in a network of several workplaces technologically connected (via a private network or the Internet) without regard to geographic boundaries.
"Employees are thus able to interact in a Collaborative Working Environment regardless of where they are located. A virtual workplace integrates hardware, people, and online processes, and can take the form of telecommuting, hotdesking, or an entirely virtual team." - Wikipedia


Geographically fluid collaborative working environment, you say? Take my money!
Alas, it's not quite that easy. But with a calculated digital workplace success strategy you'll soon find yourself at the helm of an agile, productive workforce that crushes KPIs in record time.
As an entirely remote workforce, we've been through it all! We've separated the wheat from the chaff and help you get your strategy right from day one.
Keep tabs on 2020's top trends, pick the software-as-a-service models that make sense for you, and gather your transformational plans in one visually-pleasing place with our free digital workplace success strategy PDF.
Get the free success strategy
Stay on top of the trends and get ahead of the game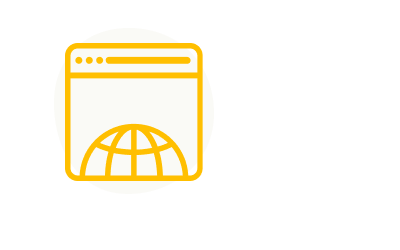 Digital Workplace Transformation
The times they are a-changin'
For the majority of companies, achieving the virtual workplace dream requires a complete business overhaul. Digital transformation is more than just giving your systems a face-lift, you need to reimagine for the digital age.
To digitally transform, you'll use cutting-edge technologies to create new procedures, customer experiences, and company culture to meet your changing business and market requirements.
The truth is that all businesses will need to be transformed going forward. By getting ahead now you can thrive and start reaping those early benefits.
Here's your digital transformation shake-up shakedown:
Improve employee productivity
Transform employee experienc
Help marketers connect with individual customers
Harness the power of networks (hierarchies are over!)
What does digital transformation look like?
The options and solutions are as diverse as the businesses that use them:
Anheuser-Busch InBev's transformation led them to develop B2B, a mobile app for liquor, convenience and retails store operators to replenish their orders, complete with an algorithm to make suggestions.
From 2020, five million new Volkswagen brand vehicles per year will be connected to the Internet of Things. Plus, VW has begun beta-tasting a new car-sharing service called 'WeShare'.
There's no one-size-fits-all, but one thing's for certain: your successful digital transformation begins with a killer digital workplace strategy.
Set Your Digital Workplace Strategy Up For Success
So, you want to digitally transform
Harnessing the power of the digital workplace is huge, and if you've realized this then you're probably champing at the bit. Well, hold your horses!
Before you turn half of your secretarial tasks over to keen (almost TOO keen?) autonomous algorithms, you need to kick it old-school with a retro strategy and planning document.
Ok, it doesn't sound too sexy, but skipping this stage and going straight to implementation equals poor employee adoption rates and a considerable waste of time and money.
In a nutshell: you need to ask why, what and who, before you even begin thinking about how.
Vision
Don't ask how, ask why.
Before you embark on your digital workplace transformation, your vision needs to be crystal clear. Align with all stakeholders and envisage how this is going to change your business processes.
Every decision in your strategy will reflect your vision, from goals and objectives to the applications, use cases, and user interface design.Be honest about why you want to shake-up your work environment.Channel your inner motivational coach and get that writing on the wall: agility, personal growth, employee engagement, collaboration, innovation.
Business goals
Define and align
Once your vision's in place, the next pillar in your successful strategy is to define your business goals. Set objectives, priorities, and desired outcomes and achieve clarity and agreement from all parties.
The goals are twofold, so give each type of objective the attention it deserves:
Business and IT Focused:
Saving costs by increasing remote work in order to fund a new service
Upgrading technology to generate insights through analytics
Increase employee productivity through digital transformation
Employee Focused:
Attract, retain, and motivate top talent
Simplify management structures and improve staff interaction
Champion collaboration and encourage individual innovation
Do jump the gun: bring your employees in now and pave the way for early adoption and accelerated results.
Personas
Know the company you keep.
Your digital workplace needs to be designed to be inhabited, so the next strategic step is to plan your personas. Every organization is made up of multiple groups, and what's helpful for HR can be a hindrance for sales reps.
Build a visual map of the different groups in your organization and ask yourself:
What kind of employee they are
What technology and tools they already use
How they consume and create content
What's standing in the way of their productivity
How can you help
Identity management and security are paramount for fulfilling employee expectations, so weave this into your virtual workplace strategy from the get-go.
Metrics
Hit us with the stats!
Your digital workplace strategy's just a great looking PowerPoint until you plug in the KPIs to gauge the value of your investment. Metrics allow you to pool feedback, measure success, and expand your digital transformation.
Use analytics tools to test business KPIs linked to your business strategy. Some positive effects of our virtual workplace include:
Reduction of time spent searching for information and documents
Successful adoption of newly implemented workplace collaboration tools across the team
Clean and tidy inboxes with a massive reduction in attachments
Share the good news! A large chunk of employees will find change hard, so giving them positive stats on new technology adoption can help to get them aligned.
Employee experience
This isn't about you.
Before you kick your digital workplace strategy into action, make sure you health-check your employee experience. It's worth repeating: if your employees aren't on board, then your transformation plans won't get off the ground!
Employee experience is tied to three factors that affect their perception of their employment:
Workplace
Work-life balance
Productivity-enabling technology
Improving customer service might be your ultimate end goal, but employee experience needs to be at the heart of your digital workplace strategy.
Read on to discover which digital workplace tools we endorse, plus how company podcasts can be the secret weapon in your digital transformation toolbox.

Ready to get started?

Get your free strategy guide
Digital Workplace Trends For 2020
The robots are here and they want to help
2020 is the world's biggest work from home experiment. This boom in remote working will continue to be a catalyst for digital transformation, with the virtual and intelligent workplace changing from an attractive proposition to an absolute imperative!
With the market accelerating into wild new frontiers, we've got our eye on some of the biggest trends that are helping companies to evolve their employee experience, improve workplace flexibility, and add value to their profitability and strategic business goals.
What's hot this season?
1. Bring in the machines: AI and automation in the every day
It's been a long time coming, but automation in the intelligent workplace is here to stay. AI is already influencing daily practices through content suggestions and chatbots, but that's not all. Companies are leveraging machine learning to improve employee experience, and automation to remove workflow bottlenecks.
2. The best digital workplaces put people first
From UX and internal communications to accessibility to data privacy, 2020's most successful digital workplace strategies are built with employees in mind. Instead of adding-on capabilities for remote workers, digital workplaces prioritize flexible working, and always bring it back to that all-important employee experience.
3. HR teams are enhancing employee lifecycle
HR teams are switched on to the benefits of enhanced employee experience, and how that affects employee lifecycles. The virtual workplace has near-infinite potential when it comes to onboarding, career progression, learning and development, as well as ongoing matters such as wellbeing.
4. One access point, one single source of truth
Information and application overload is becoming a thing of the past. Employees want a single access point for their workplace and a single source of truth for content. No more information siloes and fragmented workflows!
This is best achieved by meeting employees with the technology they're comfortable with, and we'll eulogize internal podcasts until the cows come home.
5. Community revival: Teams, Yammer, Slack, and the rest
In 2020, tools that drive team communication and enhance internal comms are only going to advance further. Microsoft Teams, Yammer and Slack are leading the way at the moment, but it's becoming less about the tool that you use, about more about how you use it.
Digital Workplace Solutions
Just tell me what to download!
Once your digital workplace strategy is defined, primed and aligned, you can finally put the pedal to the metal! There's just one hitch - getting the right solutions in place that make sense for your company.
The tools available are, quite frankly, too numerous (we can't be the only ones that are suffering a little SaaS fatigue?). Your goal is to make your employees' lives easier, so to create an effective and functional digital workplace it's best to niche down into a four-pronged framework:

Digital workplace framework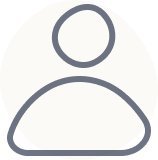 Community and collaboration
How your people get together and do what they do best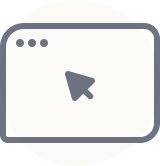 Content management
How meaningful content its created, shared, discovered and consumed
Data & information management
How data are transformed into useful, easily accessible information
Strategy
Where you're going and your roadmap to get there, plus governance and system management
How we do what we do
Lower Street is a 100% remote podcast company, and we tested myriad different virtual workplace solutions before arriving to our ultimate toolbox - something you can avoid by downloading our Digital Workplace Success Strategy guide!
Here are our top picks to get the job done:
Community and collaboration
Overflowing inboxes were our productivity kryptonite! We transferred the vast majority of our written internal comms over to Slack and reaped the benefits of asynchronous comms.
We're all in different timezones with varied remote working setups so we need maximum flexibility and access at all times. For timely synchronous comms, we use Whereby to video chat.
Content management
We work fast and lean, with a combination of Notion and G-Suite integrated by our project manager. We've just started using ProcessKit, and we're exploring the possibilities of 2020's automation trend. Watch this space!
To an outsider, our workflow might look a little freaky, but it was designed in collaboration with our entire workforce and it fits us like a glove (which we suppose might make us a bit freaky too!).
Strategy
We aim to keep the entire team in the loop, with a level of transparency that the whole company appreciates. Individuals often record short videos or mini-podcasts to discuss new tools or top-up training, making sure our team is aligned and enlightened at all times.
Get our free digital workplace strategy guide

Download our full and free guide to digital transformation in your organization. Enter you details and we'll send it right over!

Our virtual door is always open
Our main motivation for putting together guides like this is to help organizations like ours to reap the rewards of the contemporary digital landscape.
We're keen to learn and share our tips, but we're even more eager to hear from, and collaborate with, you!
Get in touch

Got questions about digital transformation, or podcasting for internal communications? We'd love to chat.

Want to read more?
Check out the blog
We've got guide on internal comms, digital transformation, and podcasting.