High-end podcast editing service for companies that care about quality
Not all podcasts are created equal. Get industry leading podcast editing services with Lower Street.

I want this
Not convinced? Keep reading...
A few of the well-loved podcasts we've worked with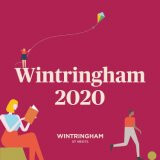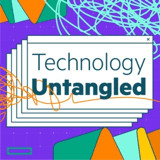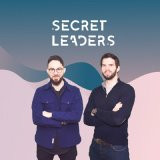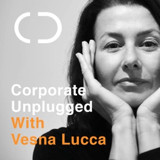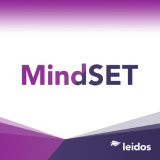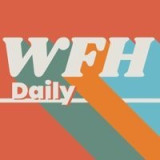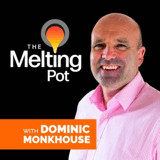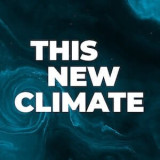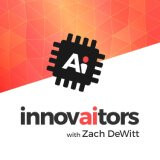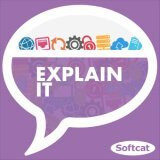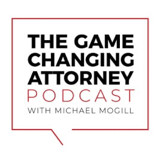 "Harry and the team are professional, knowledgeable and friendly. But perhaps more importantly though, the output they produce is exceptional."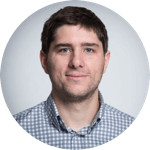 Outsource podcast editing and focus on what you do best
The difference between a well edited podcast and a poorly edited one is huge.
It's not just about the length of your episodes — though that's important to consider. There's a lot more to it than simply taking out the 'ums, 'ya knows', and awkward pauses. It's about delivering content to your listeners in the most engaging, entertaining, or informative way possible.
Editing an episode into a concise end product is both difficult and time consuming; time you don't have.
Your best solution? leave it to the pros. The team at Lower Street will save you time and give your podcast the competitive edge it needs to stand out from the crowd!
Help me sound amazing
Get help from script to earbud
Pre-production
What's a great way to improve the quality of your podcast? Optimize everything that happens before you hit record. Research and planning has a massive impact on the end product. Did you know we can help here too?

Recording
Interview your guest, record your round-table, gather your narration audio, and share it with us.
Post-production
We edit all the material you provide us with into a well structured and polished episode complete with music, sound effects, whatever you need. You receive an mp3 file ready for Apple and Spotify.

Distribution
We deliver your podcast episode as a polished end product. You can distribute it yourself, or we can handle that for you. We'll take care of everything from streamlining your show notes to uploading to your media host, website or social media.

What our clients have to say
Don't take our word for it
You're going to want to put out good content from day one. I would describe Lower Street as the go-to place to get your podcast made and get out there

We had really been searching for that partner who could take us to the next level. We don't currently have that kind of expertise in house.


We hired Harry to be the expert in sound quality and engineering. He gave us a whole list of equipment to buy, helped us by giving instructions to guests, gave us scripts to string everything together, and even told us we needed a 'sonic identity'. I said, 'Whatever that is, I want one.'
Life's good. I upload the audio, somebody in my team fills in the bio section… and now the whole thing is like clockwork. I've had probably 5 of the guests I've interviewed say, 'Man, that felt really easy… who does that for you and can they do that for me?'
I haven't launched a podcast before and needed a partner who could help us along every step of the journey. Lower Street have coached us through recording a great interview and produced a show that sounds professional right out of the gate. Maintaining the high standards we have for our brand in this new medium was very important to us, and we're super happy with what Lower Street has helped us to communicate through the podcast. I can't recommend Harry and his team enough!
it didn't sound like I was recording from my home office, and that it sounded like a Fortune 500 podcast. Lower Street made us sound very professional. They ended up being a great partner and guiding me from what equipment I needed, to answering my stupid questions, and helping me through the process.
The support that Lower Street have provided has been first rate. For me the real benefit has been what the team have been able to achieve on production - which far exceeds what we would have been able to achieve on our own. We're delighted with how the episodes have turned out so far and would recommend Lower Street without hesitation.
Harry and the team are professional, knowledgeable and friendly. But perhaps more importantly though, the output they produce is exceptional.
What the best podcast audio editing service actually looks like

Depending on the kind of show you want to create and the level of service you choose, there are three options with varying rates.
Post production only
The time saver. You plan and record your content, and we are your post-production partner.
Clean your audio up, background noise reduction
Edit for content and structure
Remove mistakes, offensive 'um's or long pauses
Add music, intros and outros if relevant
Edit in sponsorship messages if you have them
Mix your audio professionally to give it that extra polish
Write your show notes
Publish your podcast
Let's talk
End-to-end service
Work with one of our producers to go from good to great.
Your Lower Street producer helps to schedule your guests
Research and plan each episode
Your producer creates a prep sheet ahead of each interview (complete with questions) so you go into every recording fully prepared
You interview your guest
Your producer transcribes the recording and compiles a draft edit
Your producer writes your scripts - for intros and outros, narration
Your record your scripts
The final edit is compiled with music & sound design
Show notes and publishing
Let's talk
Full scale production
Next level: full service with more content for all your channels
Everything from our end-to-end service
A full episode transcript for accessibility and SEO
Video snippets for social
Text posts for social
Longform video for YouTube
All handled for you
Let's talk
It doesn't stop at audio editing
Your podcast is more than just an mp3 file. In order to be discovered in podcatcher apps and Google searches you'll need high-quality show notes.
There's more; you're going to require content for social media to share your podcast with the world. You'll also need a solid distribution and promotion strategy that'll help you grow your audience.
Don't worry though, our packages can be tailored to your specific needs.
Let's chat about your podcast plans
Average cost for podcast editing services
The short answer is it depends. Editing rates can change depending on:
How much of the process do you want to manage yourself?
Are you willing to recruit and manage a freelance editor or would you rather let an agency handle that?
How detailed do you want the edit to be? How much involvement will you have in that process?
There are editors out there who can do a reasonable job on a simple clean up for under $50 per episode. But that means filtering through a lot of freelancer profiles on Upwork to find the right person (which inevitably requires a lot of trial and error), coordinating the edit with them each week, and a ton of back-and-forth.
And if you want anything any more advanced in terms of editing for content and narrative, the rate will increase dramatically and will need a lot more work from you to get the result you're looking for.
You can expect a professional editor with NPR, BBC, or equivalent experience to take a day to do a full edit of your podcast with day rates starting at $350+.
The general rule of thumb: you get what you pay for.

Want to edit your podcast yourself instead? Read our guide: how to edit a podcast.

We know what you're wondering…
What are your podcast editing rates?
Our rates depend on your needs, so fill in the contact form above and we'll send you some more information.
What's your turnaround time for audio editing?
Our minimum turnaround time is 7 days, but whenever possible, we recommend longer to make sure we get the best possible results.

Can you advise me on podcast equipment?
Absolutely. Get in touch with us and we'll happily walk you through what you need to get your podcast set up and achieve the best possible recordings.

Can I hear some of the podcasts you've edited?
How long should my podcast be and how often should I release them?
Great questions. The answer really depends on you and your audience.
Content length and frequency should be informed by your target listener and what they need, but balanced with what is achieveable for you. This is exactly the stuff what we cover in our launch package.

We'd be happy to talk this through with you and create a custom podcast strategy for your goals. Let's talk.

Who is Lower Street and how long have you been in business?
We started the company in late 2016 and have grown from a one-man band (that one man is me, Harry Morton, hi!), to a full-time team of 5 with regular contractors that come in to projects we need them for.
We're a proud fully remote team and have been since the beginning. We're spread across the US, the UK, Europe and Asia. So whatever timezone you wake up in, we're probably online doing our thing :)
We genuinely love what we do and want to share our passion for audio storytelling. You can learn more about us here.
How many clients do you work with?
We've worked on over 1,000 podcast episodes to date, totalling millions of downloads in a range of industries.
At any one time we could be working with anywhere between 15-25 podcast clients.
You can find some examples of our work here.