Skip the "awkward years" & launch a great show right away with our podcast launch service
Launch your irresistibly listenable show right from the get-go
Make my podcast irresistible
Get expert guidance on everything that happens before you start recording
A few of the well-loved podcasts we've worked with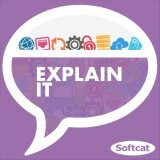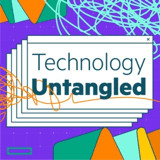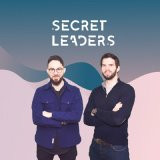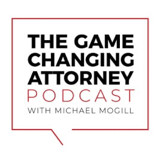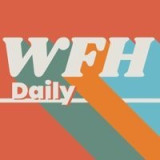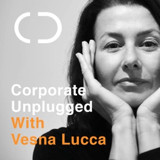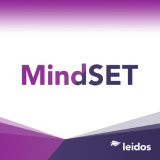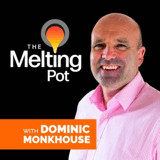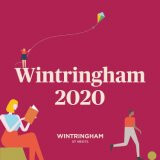 "You're going to want to put out good content from day one. I would describe Lower Street as the go-to place to get your podcast made and get out there."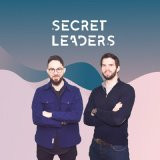 You need a podcast launch strategy if you want to find your audience
In our new remote-working world, quality content that can reach people where they are is more important than ever. With audio giants like Apple Podcasts and Spotify consistently dishing out informative content front and center, there are now more than 1 million podcasts in existence. This means more listeners, and more shows competing for their attention.
As marketers, we have the opportunity to make our customers' and prospects' favorite show, with serialised, binge-worthy content. And if we're going to successfully compete for their earbuds, that's what we have to make.
Simple weekly interview shows don't cut it any longer. Real, human stories that our buyers can connect with, delivered in a fresh way that's unique to your brand is what stands out today.
To achieve that you need a service that offers more than just simple mic recommendations.
If you want a quality, follow-worthy podcast, you need a talented production team to get it done.
You don't want to make a good podcast —
you want to make a great podcast
Podcasts can be a lot more than just two people talking. There are so many different kinds of podcast formats out there; repurposed content, solo commentaries, and one-on-one interviews can (and do) go so much further.
At Lower Street, we work with you and your team to identify the appropriate genre and narration style for your shows. We'll help you assemble your podcast in a way that supports your business goals, while telling the story of your company in a thoughtful, genuine way.
We'll start with a conversation about why you want to launch a podcast and what value it will bring to your audience. We'll talk about structure and format, how to choose guests, and the types of narratives you'll explore. We'll talk about positioning, presentation, and promotion.
When you're ready to get started, we'll give you practical advice on equipment, software, and other tools to help you record the best possible audio.
Help me make a great podcast
Navigating a new medium is tough
So you want to make a stand-out show... Great! But how many hoops are you willing to jump through to get it done?
You may consider managing the show yourself. However, for the inexperienced producer, the world of podcasts is a steep learning curve. Not impossible, but you'll need plenty of time to level-up your skills in a number of areas, as well as to find the format that works best for you and your target audience.
Working with freelance editors or budget agencies can work, but it takes a lot of domain expertise to make something amazing; not to mention the amount of effort needed to manage it. Even then the result is usually a run-of-the-mill interview show — those are already a dime a dozen in your niche.

"Harry and the team are professional, knowledgeable and friendly. But perhaps more importantly though, the output they produce is exceptional."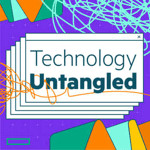 An efficient and creative solution
How do you become a good host? How do you plan, write, and record a quality interview? Can you outsource hosting to outside talent? You have great stories to tell, but how do you deliver them in this new medium? How will it stand out, and how will you find your first listeners?
Having launched over 50 podcasts and produced more than 1,000 episodes, it's safe to say we can confidently answer all these questions and more. In our time we've learned a thing or two about making really good podcasts.
No cookie-cutter solutions here. Just years of practice, and a system for developing new shows that works.


What you get with Lower Street

Work in YOUR timezone
We're a fully distributed team, spread across the globe. So wherever you're based, we'll be able to work with you.

Show concept and strategy
Once we've established that podcasting is the best fit for your business goals, we'll come up with a show concept with you.

Branding
We develop your podcast brand - from the title, to the artwork, even your sonic identity.

Equipment and training
How do you get a good recording, how do you sound professional, what makes a good host? We cover everything in detail.

Plan your content
We'll help to plan out your episodes from the content itself to the format and structure.

Set up your media host
We'll create your media host account, optimize it, and submit your new show to Apple, Spotify, and everywhere else.

Create a trailer episode
We'll produce a trailer with you to announce your new podcast to the world.

Growth plan
Once everything is setup and ready to go, we'll create a custom go-to-market strategy for your show to help you reach your audience.
Lower Street's proven podcast launch process
Our team of writers, audio engineers, and well-honed systems have you covered - every step of the way.

From episode research and planning, to writing and scripting, sound design and professional audio post-production and mixing.
From search-engine optimized show notes, to social posts and other shareable pieces of microcontent like audiograms.
All tailored to your audience and your business goals.
Podcast launch service
Podcast production is all we do, day in day out. And we've learned from countless podcast launches. If you are starting your brand's podcast and want expert guidance, this is the package for you.
Show concept and strategy
Branding: Artwork design
Branding: Music and sonic identity
Microphone recommendations and training
Host training
Podcast host setup
Trailer episode
A custom audience growth plan
Unlimited email support
Let's talk
We know what you're wondering
Book a Free Strategy Call
Let's talk about your podcast launch