High-end podcast show notes service to help grow your audience
Get your show discovered, provide value to listeners, and improve your on-page SEO
I want top-notch show notes
Great show notes are more important than you think
Just some of the amazing podcasts we've worked with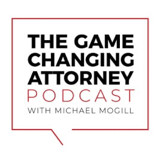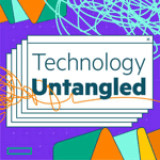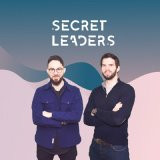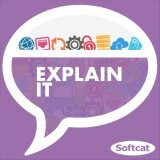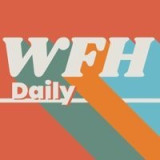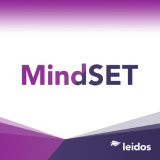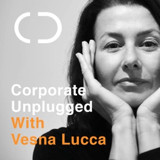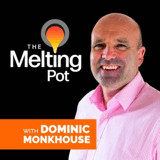 "Harry and the team are professional, knowledgeable and friendly. But perhaps more importantly though, the output they produce is exceptional."


Podcasts are more than just audio
Quality show notes are more than a compliment to your perfectly produced and edited audio. They are vital to a show's success .
They're super important think about when launching a new podcast. However, for many podcasters, they are a time-consuming afterthought.
Done right, show notes provide more value to your listeners and do more for you, the host, as well.
Here's how...
Great show notes can grow your audience and create podcast ROI
They make your show visible in search

To be found in Apple Podcast, Spotify, or the search of any podcast app, you need episode titles and show notes that hit the keywords your target audience is using to find the content they want.
Much the same as traditional SEO, think about what your audience is likely to be searching for and make sure to use these words and phrases in your show notes.
They convert

More than just showing up in search results, your show notes should convert this search traffic into listeners.
By pitching the value of each episode to the target listener, your episode titles and show summary should quickly grab attention, tease what's inside, and convince your new discoverer that the audio version is worth investing their time in.
It's then your job to convert those new listeners into subscribers with an amazing podcast.
They deliver on business outcomes

Whether your podcast is a marketing channel for your business, or it is your business, giving your audience the opportunity to take the next step and engage with you further is a must.
You're providing a ton of value to your audience, this is your chance to ask for something in return . Strong, clear calls to action will funnel your most engaged listeners towards that next step.
Quality show notes provide value

Your podcast is about providing your target audience with valuable information or entertainment. Show notes is the resource needed to point them towards additional resources, highlight particular points in your story, or provide additional supporting information.
They aren't meant to be three sentence summaries, they can become full fledged blog posts. Which leads us to SEO...
They fuel on-page SEO
Quotes from your guests, key takeaways, and show highlights are all ideal content for sharing on social media.
These can take the form of standard text posts, images, or audiograms - preferably a mixture of all three.
We touched on search within podcast apps, but Google is another huge part of discovery for your show. Not only that, but a podcast can be an amazing way to grow organic traffic to your website for terms relevant to your products or services.

Good show notes should get the same keyword research as your blog posts. And if your podcast is great, it'll attract links too!

And if you repurpose your podcast to YouTube, that's another important search engine to think about, too.
They become social content
Quotes from your guests, key takeaways or nuggets of wisdom are all ideal content for sharing on social.
These can take the form of standard text posts, images, or audiograms - preferably a mixture of all three.
What our clients say about us

You're going to want to put out good content from day one. I would describe Lower Street as the go-to place to get your podcast made and get out there.

"Life's good. I upload the audio, somebody in my team fills in the bio section… and now the whole thing is like clockwork. I've had probably 5 of the guests I've interviewed say, 'Man, that felt really easy… who does that for you and can they do that for me?'"
Great show notes are no accident, here's how we work at Lower Street

Our team of writers with proven systems and processes has you covered every step of the way.
From keyword research and conversion copy to search-engine optimization and social posts, all tailored to your audience. We put ROI (whatever that looks like for your business) at the forefront.
We can even help with research, episode planning, guest preparation, and writing as part of a pre-production package.
Or with post-production with our podcast editing service.

Podcasting is all we do, day in day out. For reliable, consistent, best-in-class show notes, Lower Street's got your back.
Let's talk about your podcast
We know what you're wondering
What are your rates?
Our rates depend on your needs, so fill in the contact form above and we'll send you some more information.
What's the turnaround time for your podcast show notes service?
Our minimum turnaround time is 7 days, but whenever possible, we recommend longer to make sure we get the best possible results.
Where can I find some of the podcasts you've worked on?
Who is Lower Street and how long have you been in business?
Since starting in late 2016 Lower Street has mushroomed from a solo venture (that one man is me, Harry Morton, hi!) to a full-time team of more than 20.
Fully remote from the get-go, our team is dispersed across North America, the UK, Europe, and Asia. So whatever time zone you wake up in, we're probably online doing our thing.
This isn't just a job for us. We genuinely love what we do and want to share our passion for audio/video storytelling. You can find out more about us here.
How many clients do you work with?
We've worked on over 1,000 podcast episodes to date, totalling millions of downloads in a range of industries.
At any one time we could be working with anywhere between 15-25 podcast clients.
You can find some examples of our work here.