How to
How & Where to Advertise Your Podcast
Paid strategies to grow your podcast audience.
Last updated on: 16-03-2023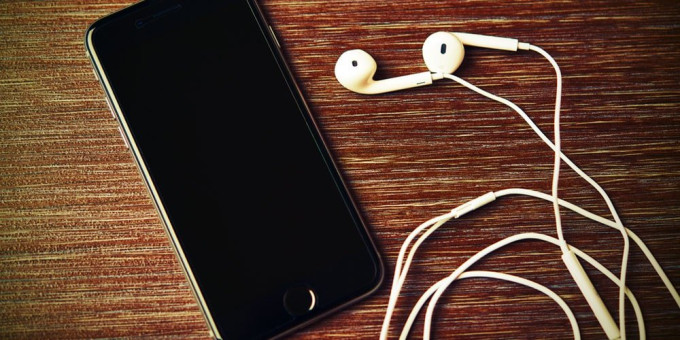 When you launched your podcast, you knew it was going to take a lot of hard work and dedication—grinding out episode after episode. But feeling like you're running in a hamster wheel and not growing fast enough can be discouraging, to say the least.
While there's something to be said for starting slowly and getting some of the learning process out of the way before you have a large audience, you will eventually reach a point where you know your content is solid and that your listeners love it and look forward to each episode.
But it would be nice if there were more of them...
So, how should you advertise your podcast, and where? The places where people listen to, and look for, podcasts are a good start.
Let's go over some strategies that we share with clients that ask us, "Where can I advertise my podcast?"
Why you should advertise your podcast
The beauty is that once you've grown your podcast a bit more, you can pick up more lucrative sponsorships, and use the proceeds to re-invest in advertising to gain more downloads, thus further increasing the rates you can charge your own sponsors. 
Or, in the case of many of our clients who are podcasting for their businesses, advertising their podcast allows them to get in front of their exact target audience.
Advertising lets you speed up the process of growing your listenership rather than relying solely on organic growth.
The more effective your ads are, the faster your podcast will grow, the faster it'll start to climb the charts and attract new listeners, the more you'll earn from monetizing your podcast (whatever podcast monetization looks like in your business), and everything just continues to snowball.
Best way to advertise podcasts: paid promotion
Assuming you've worked through all of the unpaid and organic channels that we discussed in our guide to growing your podcast, and you have some budget to play with to proactively promote your podcast, let's move onto some of the most effective paid channels.
Podcast app display ads
Podcast players like Overcast, Stitcher, and others, offer the opportunity to place banner ads within their apps.
Overcast in-app display ads is one of the best channels we've tested on a dollar-per-subscriber basis.
This is a great and effective channel for two big reasons:
You've got the ideal audience at the right place and time, because users are already in podcast-listening mode and looking for new content.

Since they're already in their preferred listening app, the friction to hitting the subscribe button and becoming a regular listener is as low as it can be
Overcast ads have performed extremely well for us. The only downside is that once you find a creative that works, you can't scale it up. There is only a finite inventory to buy and a finite audience to reach with it. Nevertheless, it's well worth doing.
Booking ads for your podcast in Overcast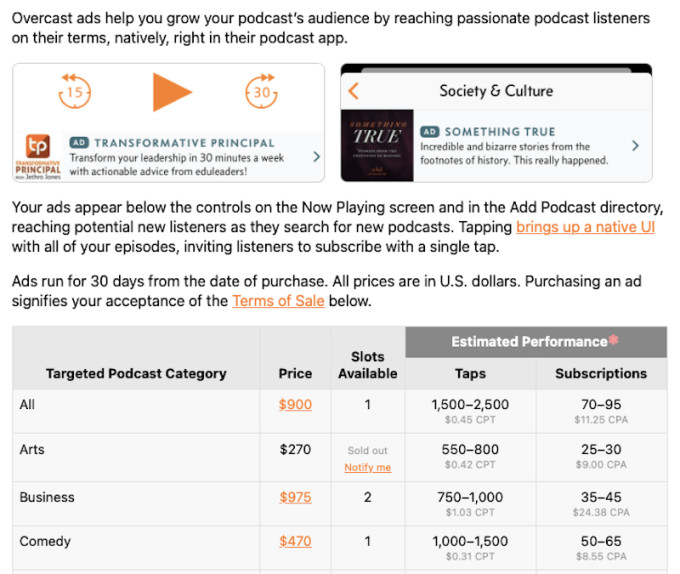 Pricing varies depending on the category you choose and the slots that are available at any given time. Categories like Business can fill up fast and carry a much higher rate, so think carefully about the best category for your show and any related categories that you think your target listeners will be searching for.
And be sure to A/B test your ad creative. In addition to your podcast artwork, you have a very limited set of characters to work with. So use them wisely and test what converts best in different categories.
Pro tip: don't waste characters on superfluous words like 'podcast' or 'show'—just focus on communicating the value of your podcast succinctly.
Listen Notes
Again, think about meeting podcast listeners where they are. Podcast search engine Listen Notes is a great platform for podcast discovery. So it's perfectly suited for buying banner ads to promote your podcast to users actively seeking new content.
Founder Wenbin Fang offers site-wide banner ads. He warns that it's not a great fit if you're looking for driving short-term subscriptions. But, as a long-term branding strategy, it's a great option to look at. He offered this advice for those thinking about advertising on the platform when I reached out to him:
Banner ads on ListenNotes.com are not much different from banner ads on other websites in general.

Website banner ads are not effective for calls to action/transactional things e.g. see the ad and immediately click and buy things, or see the ad and immediately click and subscribe to a podcast. 

So if podcasts hope to drive subscriptions in a short period of time, then website banner ads may not be a good fit. Mobile ads (e.g. in-podcast apps, or Facebook/Instagram feed ads) could be much more effective than website banner ads.

However, website banner ads could be useful for branding, if podcasts are willing to buy banner ads for a long period of time (e.g. months). The purpose here is not to ask people to click. Instead, it is to leave repetitive impressions—kind of like TV ads.

If a podcast want to buy one and only one ad, then it shouldn't be website banner ad. But if a podcast wants to advertise in different channels, then each channel could serve different purpose, e.g., mobile ad to drive subscription short term, and website banner ad to do branding long term — such podcasts turn to be big shows that try to reach a diverse audience.

-Wenbin Fang, Founder Listen Notes
Paid podcast promotion on social media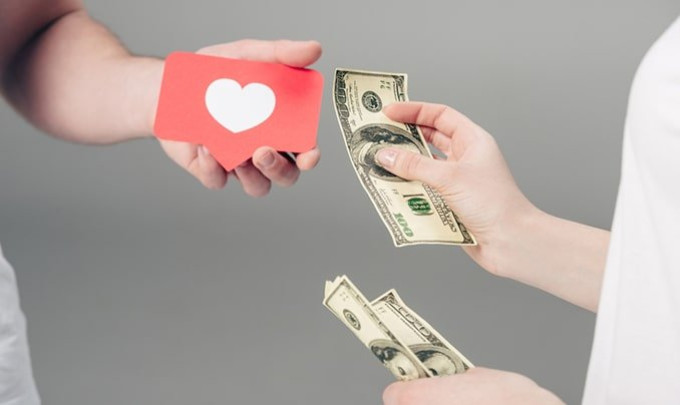 Another option is through ad campaigns on Facebook, Twitter, LinkedIn, etc.
There are differences between the various platforms and I'll go through specific approaches to each in another post. But there are some general points to note about using paid social traffic to increase your podcast listeners.
Pros
You can be super targeted in who sees/hears your ad.

Using Facebook ads allows you to build lookalike audiences based on those that interact with your content best—this can be valuable outside of just audience growth.

It's cost effective and can scale depending on your budget.
Cons
The users you're targeting with your ads aren't explicitly on the lookout for long form audio content, so you have two things to sell: 1) the idea of listening to a podcast at all, and 2) listening to your show specifically.

Users on social media are in bite-size content mode, not deep engagement or learning mode—context is important.

Unless you're using SmartLinks, once you hand your user off to the listening platform of their choice—Apple Podcasts, Spotify, or whatever else—you can no longer track them. This can make attribution tricky.
What we have seen is that Facebook, Instagram, Snapchat, and Twitter ads can have a great impact on your listener numbers in the short term—it's a shortcut to as much traffic as you can afford to buy.
But, once you turn these traffic sources off, the download numbers fall off a cliff. This means that a really small percentage of those that click on your ad and listen to an episode of the show actually end up subscribing and coming back for more.
Again, this is largely down to the context they are in at the time of being served the ad. If I was thinking about how to advertise my podcast in the short term, this is a good solution, but it doesn't always grow legs.
Something to consider instead would be creating an email newsletter devoted to the podcast and sending social traffic to that instead, with the goal of converting clicks into email subscribers—something that can be tracked and optimized much more accurately. Then you can use that list to promote the podcast.
Some things to keep in mind if you are going to use paid social media advertising to promote your podcast:
Use a Chartable SmartLinks, or direct traffic to a landing page on your website. If you send traffic directly to Apple Podcasts, for example, you'll have no way of tracking who actually listened!

With SmartLinks (discussed in our guide on how to grow your podcast) you'll be able to measure where your traffic is coming from and who's listening.

If you direct traffic to your own podcast website, you can carefully control the user experience, build your Facebook pixel data for retargeting and lookalike audience building, and even better tracking.

Experiment with your ad creatives—still images, audiograms, other video content—to see what resonates best with your audience.

We have found, slightly counter-intuitively, that audiograms perform a bit worse in terms of number of clicks, but that those that do click the link translate to more downloads. Test those assumptions!

Trial a few channels—Twitter, Facebook, Instagram, etc.—and see which perform best for your show.
Google ads

This is a preferred form of PPC advertising for us as it can target much more intent-based traffic.
By carefully selecting targeted keywords (e.g. 'best cryptocurrency podcast' or 'cryptocurrency resources') you can put together a campaign that reaches potential listeners as they are actively seeking information on your chosen subject.
Again, it's worth sending this traffic to a dedicated landing page that can be optimized for funneling users towards subscribing to your show.
Podcast sponsorships
As I've mentioned already when discussing cross-promotions, exposing your show to existing podcast audiences is one of the best ways to find new listeners.
So, when you are just starting out with a minimal audience of your own—or for whatever reason a cross-promotion partnership doesn't make sense—sponsoring a podcast is the next best thing.
You can work with an agency to manage this process, or simply create a short-list of suitable shows and manage the deals yourself. If you don't know where to start, sites like AdvertiseCast can be helpful to find suitable podcasts and book your sponsorships.
We find that cross promoting podcasts on similar typed shows is a great and effective marketing strategy for podcasters to grow their podcast audiences. It simply works as they're already podcast listeners and asking them to listen to your show is an easy sell. The key is making the call-to-action really easy which could be as simple as — just search for (show name) in your favorite podcast player.

-Trevr Smithlin, Founder of AdvertiseCast
Another platform for booking sponsorships is Gumball.fm. It's a similar marketplace that makes buying host-read ads on a variety of different podcasts easy. You can browse shows with available inventory by category or demographic and manage all your campaigns in one platform.
If you're struggling to find cross-promotion partners, you could use AdvertiseCast or Gumball to get sponsorships for your podcast and use the money to buy ads on other podcasts.
Once you've booked your ad slots, it's important to spend some time speaking with the show's host to communicate clearly how the ad should sound.
As with cross-promotions, the spots that tend to perform best are host-read endorsements for your podcast. So while a host will have to be honest about the fact that your message has been paid for, you can work with them to come up with a script that sounds as natural and authentic as possible.
Ultimately, show producers know their audiences better than anyone else, so we try to encourage them to script something that they are comfortable with, and then make minor tweaks and suggestions to ensure our clients' shows come across as intended.
Programmatic audio advertising
If you don't have the time to find shows to sponsor and secure the sponsorship deals (it can be a lot of work) or you want to do podcast ads at scale, then programmatic is another way to get in front of existing podcast audiences to grow your show.
Platforms like Acast and AdsWizz will allow you to manage highly targeted ad campaigns across a wide range of podcasts and networks, allocating your spend in much the same way as you would with PPC.
The immediate downside to programmatic is that your 30s ads will not be host-read. Therefore, a really well written, produced, and targeted creative is essential if you're going to get a good response.
That skip button is never far away, so make sure you grab attention early on and offer something super relevant to the audience you're targeting. A spray and pray approach won't get you far here.
It's also not cheap. Because engagement is lower than with host read, you need to hit bigger numbers to have a significant impact.
On the plus side, however, programmatic gives you the opportunity to scale a campaign to huge numbers of podcast listeners in any geography or niche. If you have sufficient budget to invest, it can be an excellent channel.
Spotify Ad Studio
Until a couple of years ago, Spotify Ad Studio didn't offer the same functionality to podcasters as it did to musicians on the platform. 
Thankfully it's since upped its game. Podcasters can now use Spotify ads to directly target new listeners. Let's say, for example, that you have an entrepreneurship podcast. You can target listeners of the Tim Ferris podcast with your 30s ad, and within a single click those listeners could be directed to your show. 
That being said, while it's obviously good news for podcasters looking to expand their reach, the changes might not be quite so well received by premium subscribers, since they also hear the ads.
Other sponsorships: newsletters, communities, Slack groups
Other great channels to look at for your podcast promotion plan are online communities. Those could be email newsletters, Facebook or LinkedIn groups, Slack channels, etc.
We haven't seen these convert quite as well as other channels, but in terms of brand awareness and the long-term view of embedding yourself in your chosen community, it's a great path to take.
Real-world advertising
That non-digital, tangible stuff still works, too ;)
Conferences and events
Not only can conferences be a great place to meet a bunch of people in your industry and corner them for an interview for your show(!), but it's the perfect place to find new listeners.
Include a link on your business cards, add it to your slide deck if you're presenting, and have people get their phones out and subscribe right then and there at networking events. Despite being a digital medium, you can't beat face-to-face interaction for inspiring action.
Physical mailers and print
Another analogue classic, and not easily scalable without a sizeable budget. But if you are targeting a very specific group of people, physical mailers can be a great tactic to use.
For example, our client, Softcat sent out branded cassette tapes with QR codes linking to the podcast to their key client accounts. It converted extremely well!
Outdoor
For those with sufficient budget and content suitable for a broad audience, outdoor advertising is something to consider.
And it's something the wider podcasting community will thank you for—it's this kind of mass-market advertising that helps to grow the podcast pie and convert more people into regular listeners. It's the kind of fuel that is growing the podcasting industry in general—which is good for all podcasters.
How to advertise your podcast: What's next?
Part of the recipe for advertising a podcast involves getting familiar with specific platforms, A/B testing as much as you can, seeing what's working, and doubling down on it. Then, testing some more, doubling down again, and so on and so forth. 
But that's not all. There's an important balance between focusing on what's working, and keeping the door open to new advertising platforms so that you aren't just on top of things today, but you're also at the forefront of whatever becomes the best way to advertise podcasts down the road.
Not every new platform takes off, and the balance comes into play for leveraging what works, without spreading yourself too thin.
The good news is that a lot of the tricks, tips, and split-test results that you pick up along the way will apply, in some capacity anyway, to other advertising avenues (at least sometimes).
If you would rather leave this up to us, we can help you get set up to promote your podcast like a pro, without having to learn everything from scratch. This means you'll have a big head start, and you can focus your energy on creating content instead of thinking about how to promote your podcast. Feel free to get in touch to learn more.