Be your listeners' favorite show with a narrative podcast
Enough of the two people talking shows. Stand out from your competition by creating a truly engaging, story driven podcast.

Create now
Let's make something that matters
"Harry and the team are professional, knowledgeable and friendly. But perhaps more importantly though, the output they produce is exceptional."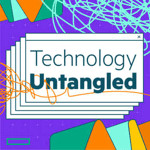 Story driven podcasts will perk up your listeners' ears
There are a ton of styles you could go with. So why do so many end up being two people talking, just like nearly every other business podcast out there?
This lack of imagination is exactly why so many brands start shows that fade into insignificance.
Don't get us wrong, we love interview shows that are done well (we produce some of them!), but in many cases, the right option for your audience is one that grows your listenership and delivers on your business goals. Something like this involves more thought, preparation, and production.

To be your customers' go-to channel, you need to produce something different, something just for them, something exceptional.

What does that sound like?
Have a listen to something we've been working on with HPE UK&I: Technology Untangled

This is the trailer episode and gives you a taste of how many contributors or 'guests' are involved and how narration is used to tell a story.
Let's talk about your podcast plans
How does our narrative production process work?
Creating a podcast that sounds good is one thing, but giving it direction and a storyline that keeps your listeners coming back for more is another. With the right balance of technical expertise, creative direction, and a touch of madness, we'll help you produce exactly the kind of show you had in mind — maybe even better!
There's a lot that goes into bringing the chronicle to life. Here are just a few of the steps involved to give you an idea of how we work.

Understand your ideal listener
How will your show fit into their lives? What purpose will it serve and where will it add value? What is their existing content consumption like? These factors inform everything else we do.

Create the concept for your show
What will it be about, who will it feature, how often and when will it be released, how long should it be? These are all good questions that need an answer.

Pick a host
You may want someone from your company to host your show, you may want an external voice, an influencer in your niche, an advocate for your brand, a named talent, or a talented VO artist.

Create a season outline
Plan out the arch of your season and the topics you'll need to cover to contribute to it.

Research and plan each episode
Once we know what each episode is going to cover, we'll dive deep into the subject and learn everything we can about it. We'll create outlines for each episode and plan the structure.

Interview prep
We'll prepare interview prep sheets for each contributor. These give the interviewer a clear structure for their conversation with the guest and a vision for how each conversation will tie into the overall plot.

Recording
All interviews are recorded — this can be done remotely by the way!

Transcribe your audio
Once all the interviews are recorded, we transcribe them accurately, all set and ready for our writers so they can do what they do best.

Assemble your script
We'll begin pulling clips from each interview into an initial edit, then write the script for the narrator. Good narration should guide the listener through the episode, continually re-engaging them, and signposting plot points.

Editing
Once narration has been recorded, an edit is pulled together and our creative team work together to perfect it. Rewriting and tweaking scripts where necessary.

Music and sound design
Great stories need a perfect soundtrack. Music and sound design set the emotional tone, keep the listener engaged, and drive a good story forward.

Show notes
Every great story needs a great introduction. Good show notes sell your episode, educate the listener, and help with discovery through search.

Sounds like a lot of work? That's because it is!
And this is just the half of it! Processing raw recordings into binge-worthy content requires a ton of planning, research, and experience. But don't worry. We'll assist you through the entire journey — everything from writing storyboards to keeping a track of your production cycle.
"You're going to want to put out good content from day one. I would describe Lower Street as the go-to place to get your podcast made and get out there."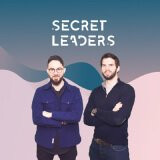 How much does it cost to make the best narrative podcasts?

The short, annoying answer? It depends. But let's try to be more helpful than that.
For context, the average salary for a podcast producer in America is $65,133 and £40,142 in the UK. And an experienced producer is going to cost you more — and they're very hard to find.
Oh, and the number of your favorite episodes produced by just one full-time person? Probably zero. There are some really great shows produced by one person but the vast majority of them require a lot of work from skilled writers, researchers, editors, sound designers and producers.
Okay, so doing this in-house is expensive and hard. What should your budget be to work with an agency?
A good podcast budget should cover your research and development phase, pre-production (everything you do before getting in the studio), production (in the studio), post-production (editing and sound design), distribution and marketing.

With the big agencies you will easily spend hundreds of thousands of dollars to produce a new season. With Lower Street, you can expect to pay 5 figures that ranges depending on a few things.

Some costing factors to consider

How many episodes do you want to produce and by when? Good things take time to create.

Who's hosting your show? Your CMO is probably going to cost a lot less than a named talent with a following.
How will the show be recorded? An agency could handle everything in a studio, or you could record some of the content remotely.

How involved will you be? We've seen great results when we manage the process end-to-end.

What's your promotion budget? We recommend allocating at least 25% of your overall production budget to amplification.

Let's make something amazing
Tell us about what you have in mind, and what you want your podcast to do for your business. We'll be in touch to have a chat about it!
Need more answers? Here you go
How long does it take to create a narrative podcast?
The total turnaround time for podcast production majorly depends on your involvement in the project. How quickly will you be able to provide feedback on creatives, give us the information we need, and sign things off internally?
We can be up and running in as little as a couple of weeks. 4-8 weeks from kick-off call to episode 1 going out is typical, but if you're more ambitious with your podcast, it could take longer to develop.
It's best to talk it through. Let's talk.
Can you advise me on audio gear and equipment selection?
We'd love to! Using the right equipment is vital if you want to achieve the highly coveted professional audio experience. We love nerding out on gear and staying updated with the latest in the industry; feel free to pick our brains as much as you want!
Get in touch with us and we'll happily walk you through what you need to get your podcast set up and achieve the best possible recordings.
I need a frame of reference; Show me what you've created before
Sure, please feel free to go through some of the recent shows we've produced on our work page.
How frequently should I upload a show?
The frequency of your uploads depends on your listeners' consumption habits, combined with your capacity to produce content. How frequently are people tuning in? What is achievable for you?
This is exactly the kind of material we cover in our launch package. We'd be happy to talk this through with you and create a custom strategy that aligns with your goals. Let's talk.
Who is Lower Street and how long have you been in business?
We started the company in late 2016 and have grown from a one-man-band (that one man is me, Harry Morton, hi!), to a full-time team of 5 with regular contractors that come into projects we need them for.
We're a proud fully remote team and have been since the beginning. We're spread across the US, the UK, Europe, and Asia. So whatever timezone you wake up in, we're probably online doing our thing :)
We genuinely love what we do and want to share our passion for audio storytelling. You can learn more about us here.
How many clients do you work with?
At any given time, we could be working with up to 25 podcast clients.
Even though we're a small team of creatives, we've worked on over 1,000 podcast episodes to date, totaling millions of downloads in a wide range of industries.
I've got more questions
No problem! Get in touch with us here and we'll get back to you within 1 business day with the answers.