Grow Your Audience With Our Podcast Promotion Service
No growth hacks here. Just proven strategies to help great content find the listeners who need to hear it.

Help me grow my podcast
There's more to it than a few social media posts
You're going to want to put out good content from day one. I would describe Lower Street as the go-to place to get your podcast made and get out there."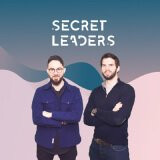 A podcast promotion strategy that delivers
Creating a quality podcast is time consuming. And producing that high-value, bingeworthy, and shareable content has to be your priority.
But to get the return on investment you need from your show, you need it to reach your target audience - and that comes from consitent, systemized promotion.
The problem is, well written show notes and blog posts, SEO, social posts, influencer outreach, newsletter copy, proper cross-platform distribution, and targeted ad campaigns take just as much time (if not more) as producing the podcast in the first place!
Let us use our proven systems and strategies to promote your podcast, so that your people can find your show today.
A proven system for podcast growth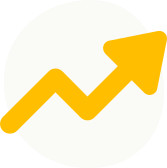 A multi-channel approach
Using our proven system and dedicated team of writers, content marketers, and ad specialists, we ensure every base is consistently covered for each and every episode.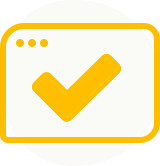 Managed podcast marketing campaigns
For podcasters that are serious about rising up the charts. Through a combination of cross-promotion partnerships, sponsorship deals, and programmatic ad campaigns , we help brands that want to grow their podcast listenership do just that.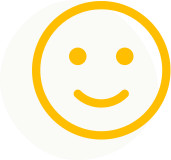 Podcast growth consulting
We're not just a cookie cutter ad buying service. We'll provide a full strategy for you to implement based on your objectives and goals.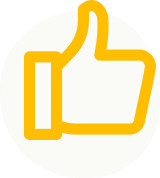 Promote podcast, drive ROI
Whether ROI for you is top-of-funnel lead generation, brand lift, customer education, or something else, we can tailor a campaign to deliver on your goals.
The best way to grow your podcast audience
Paid social campaigns don't work
Not for podcasters at least.
Sure it's a great way to buy cheap traffic to your site to introduce people to your podcast. But as we've seen time and again from direct experience, converting those casual clicks in to long-term subscribers is really hard.
Facebook ads result in a short term spike in download numbers, but it falls off a cliff once you end the campaign.
Programmatic ads are a better solution
Instead, we focus on meeting podcast listeners where they already are - listening to podcasts!
Makes sense, right?
We help clients to develop tailored 30s spots for their podcast and work with our partner networks to insert those ads into carefully targeted shows that serve the same audience you're seeking.

The result? You reach self-selected podcast listeners with relevant content. All at a time when they are already in the medium you want to engage with them in.

Help me reach my people
Create amazing content to hook your new listeners
Your ads find new potential listeners in the right place at the right time.
In their podcast app, at a time when they're already listening to their favourite show.
So when your ad reaches them, your job is to be sure your feed is full of amazing new episodes that deliver on what your ad has promised . Average content won't do; you're up against their favourite show!
If you're going to keep hold of them once they've found you, you'll need a relevant, timely, high-quality podcast for them to listen to.

If you need help with that too, let us know!
I'm ready to hook my listeners
We have worked with the European Investment Bank across their network of podcasts through a range of targeted channels including creation of microcontent, custom animated audiograms, social campaigns, programmatic podcast ad campaigns, and sponsorships.

The campaign resulted in a 132% growth in download numbers over the first 4 weeks.

We had really been searching for that partner who could take us to the next level. So it was really important for us to have somebody that we could work with that shared the same values as us, that was speedy, that was focused on quality over everything.
We know what you're wondering