How to
How to Get Your Podcast on the Spotify Editorial Playlist
Getting your podcast featured on the Spotify editorial playlist can help you grow your audience and boost your show! Here's how to write a compelling pitch and fill out the editorial playlist submission form.
Last updated on: 11-05-2023

The podcast content pool is enormous. As it stands, there are over 4 million podcasts on Spotify alone. So for many podcasters, getting their show discovered is hard.
As many of us work tirelessly to make our marketing strategies as effective as possible, we can become disheartened when shows skyrocket in popularity with mass visibility and swan-like grace and ease.
So why do specific podcasts appear when you search within Spotify? Why are they getting featured on its homepage's prime real estate? More importantly, how can you get on the Spotify editorial playlist? Bribe someone? Perhaps—but there is a more kosher way to do it—and it won't cost you a dime.
Spotify's Editorial Feature
Over the last few years, Spotify has invested heavily in podcasts. Not only are they shaking hands on eye-watering licensing deals with the likes of Joe Rogan, but there's also been a massive push toward lifting indie podcasts.
Spotify is estimated to reach 32.5 million podcast listeners per month, so there is a lot of marketing value for creators that are featured on Spotify's editorial-curated podcast homepage.
These curated podcasts are about discovery and connecting listeners with lesser-known podcasts they'll love. So naturally, to be seen in such a prominent position will help drive a ton of traffic toward your show.
One way to get there is by filling out the editorial coverage submission form and pitching your podcast.
Spotify's Mission: The Editorial Overview
Part of Spotify's mission is to democratize audio by giving every creator the chance to be seen and heard. Got a podcast about cat grooming in the Outer Hebrides? Recording a digital marketing podcast with exquisite storytelling at its heart? Spotify wants to hear your pitch.
Every application that passes the editorial team's hands will be reviewed and considered. They aim to highlight a wide range of formats, including video podcasts, with no regard for background or experience levels. Everyone has a chance!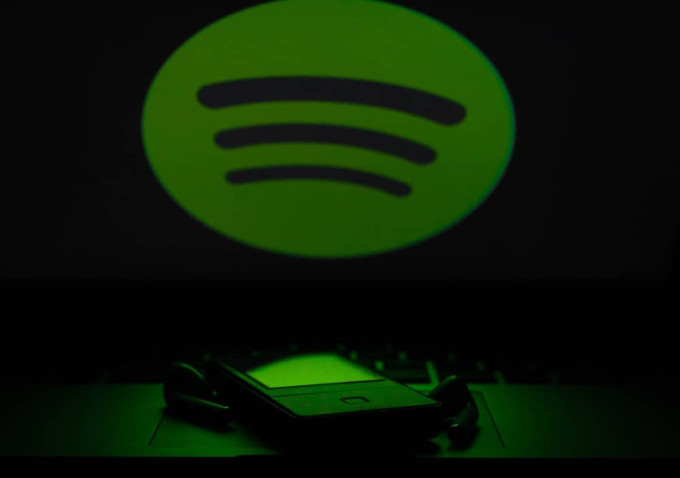 Their teams of playlist editors are made up of audio consumers unlike any other. Many of them spend at least 20 hours per week tuning into shows and work tirelessly to group the best episodes into topical, streamable playlists.
Submitting your podcast for a feature is a relatively simple and self-explanatory process. However, we wanted to cover a few best practices to help boost your chances of your show getting noticed.
Note: For now only the U.S. podcasting community can apply.
How Does Spotify Choose Which Shows to Highlight?
The Spotify team discovers podcasts in multiple ways, including newsletters, social media, networks, peer recommendations, and of course, the editorial submission form. The dedicated team spends their valuable time reviewing these submission forms and listening to suggested podcasts to feature in curated lists and on the homepage.
"The Podcast homepage is the first page users see when they click "Podcasts" on the home screen of the Spotify app. So, it's important for users who are browsing for new shows to listen to. This page shows Editor's Picks of the best episodes of the moment and top trending categories."
—Spotify
Getting your podcast noticed isn't always down to perfect sound quality and a hilarious host. In fact, their overall criteria are not even close to being set in stone, so it can make the pitching process feel a little directionless.
"A lot of our curation is thematic, so if your podcast is not a current fit for something at this time, it may fit in a later collection or curation."
—Isabella Way, Podcast Programming Lead, Spotify U.S. Podcast Editorial team
To help light the way when submitting a pitch, Spotify has kindly laid out a few specific qualities they seek in the podcast content they choose to feature.
Hook them in! Give them a reason to keep listening

Educate and entertain (e.g. narrative, investigative journalism, etc.)

Make your content authentic and inclusive

Enlighten or challenge listeners through compelling conversations

Consistency across theme and production value

They love surprises, plot twists and turns, and gripping storytelling (e.g. true crime, documentary)

Personality-driven/incredible host chemistry (e.g. interview-driven shows)

Well-researched and has a range of voices (e.g. news and politics, science, history)

Delivers a frictionless listening experience

Experimental in format (e.g. fiction, music, comedy)
Spotify Editorial Playlist Submission Guidelines
Although the reviewers greatly appreciate (and encourage) a certain level of creativity within the submissions, there are some guidelines and points to consider that we wanted to highlight.
All content should follow Spotify's platform rules.

You'll need to include a Spotify link, so your podcast must be available on Spotify in the U.S.

Only submit the same podcast once a month and only re-submit if you have at least two new episodes in your feed. They look at every submission!

All genres, lengths, and formats (including video) are welcome.

You should always provide a show description.

The podcast must be non-subscription and/or provide free content.

Editorial placement is at the discretion of the editorial team.
Ways to Increase Your Likelihood of Being Selected
In addition to following the submission guidelines and specific content qualities listed above, boost your chances of having your submission selected for editorial coverage by:
Perfecting your logline

Putting your best foot forward, a.k.a. submitting your favorite episode

Getting social
Perfect Your Logline!

A logline is essentially a one-line sentence that sums up your show—often referred to as an "elevator pitch." Your logline isn't the same as a podcast description, which details the finer points of your show. Instead, it should be short and snappy.
Need inspiration? Loglines are everywhere; book covers, TV guide descriptions, and streaming services like Netflix or Amazon. So if you need inspiration, you only have to look as far as your favorite form of entertainment!
For example The Godfather: "The aging patriarch of an organized crime dynasty transfers control of his clandestine empire to his reluctant son."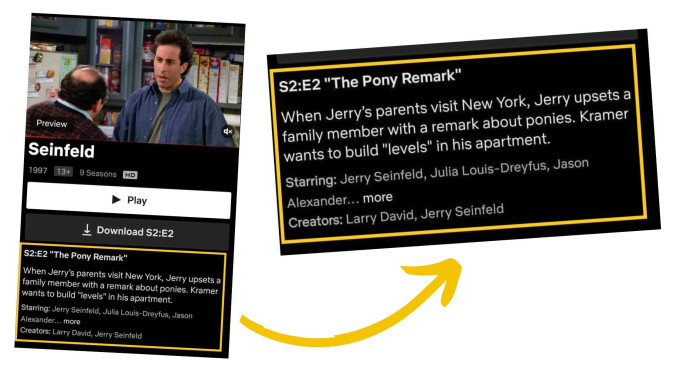 Points to Consider
Know your audience. Create a persona that represents your ideal podcast listener and strive to appeal to them.
Keep it short. The general rule is to keep your logline at 30 words or less. Also, eliminate the use of passive verb phrases.
Leave the audience wanting more. You don't undersell your podcast but strive to leave them wanting more. Boil your podcast down to its essence, and create that hook.
State conflict and challenges. Stating conflict and challenges can help to drive the narrative, keep audiences engaged and sell the episode.
"The logline is a sentence that delivers all the necessary information about a project. The genre, the protagonist, the set-up, the problem or the hindrance to said goal."
—Mary Kole
Workshop your logline with the same intensity and focus you give to brainstorming podcast topics! Run it by your peers, and aim for great, not for "good enough."
Further reading: Ma'ayan Plaut does a great job of breaking down how to craft your podcast's logline.
Submit Your Favorite Episode

"If we can only listen to one episode, tell us where to start!"
First impressions count. When choosing which episode to include in your submission form, pick one that fully encapsulates your podcast or hits on a topic that's currently in vogue.
The editorial team receives thousands of submission forms each month. They are a busy bunch and therefore don't have time to listen to multiple episodes.
The Qualities Editors Look for in Content
The editor's mission is to be on the lookout for great content that either hits an emotional hotspot, tells a great story, touches on a timely topic, solves a problem, or teaches listeners. Even they admit it's hard to give a short, objective list of what they're looking for exactly.
For the most part, solid content can be seen as:
Good audio quality

Compelling storytelling or hosts

Something emotive or inspiring

An episode that teaches something in an interesting way
This episode will usually be the first time a Spotify team member interacts with your podcast's content. So, strive to make a great first impression!
If you have an episode that ticks any of those boxes, share it using your Spotify link.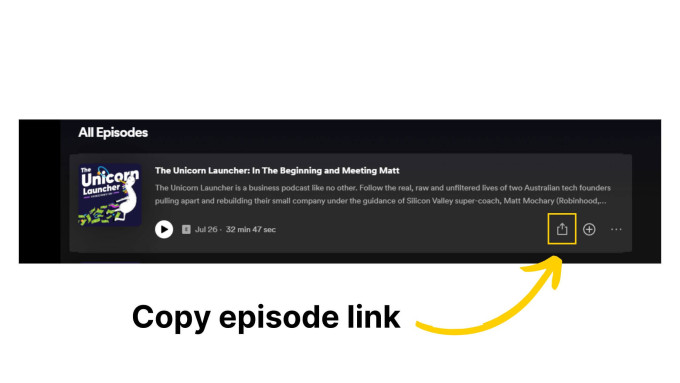 Get Social
It's not the size that counts; it's how you use it! Your social following, that is.
While the size of your social media following isn't a dealbreaker to the Spotify team, your activity is! The editors are way more concerned about featuring great, diverse content that speaks to different communities.
So, stick with the mantra: Strong content over stats!
"I championed and launched the Editorial Submission Form so that we could discover more podcasts, especially indie podcasts and creators. The team I work with is very diverse, and we believe in curating different voices."
—Isabella Way
Make the effort to foster a community by interacting with your social media followers. Remember, it's not about the numbers, but representing the voice and interests of your listeners—and demonstrating that you're speaking about a worthy subject that appeals not only to your community, but possibly a greater audience if given the right exposure.
And, if your podcast is featured, don't forget to share it on social media and tag @spotifypodcasts, @forpodcasters, and @anchor (Anchor is Spotify's podcast creation platform). Spreading the word about your feature can help further build your audience.
How Often Should You Submit?
Spotify's editorial team reviews every single submission that comes in. So they recommend that people don't submit their podcasts more than once a month.
However, you are welcome to reapply, as long as you have posted at least two episodes since your last feature request.
If you've submitted your podcast and not been selected, consider applying again in a month's time, or if you've:
Made notable changes to your show's format

Significantly improved the audio quality

Recorded a new season or posted a special episode

Changed the host or direction of your podcast
Closing Thoughts
Spotify is dedicated to bringing unique and diverse pieces to the forefront of the podcast space. They want indie creators to be recognized for their storytelling and creativity, so they want podcasters to showcase their podcasts.
If your content is top-tier and engaging, then make sure you follow Spotify's editorial guidelines, have a great logline to bolster your pitch and an excellent episode to showcase, and if you're featured, tell people about it!
Ready to pitch your show?
Submit your podcast with the new editorial submission form, then chat with the U.S. Podcast Editorial team and Anchor creators on their Spotify Podcasts Discord. If you'd like to learn more, you can always check out Spotify's editorial features on their blog.
Otherwise, get cracking on perfecting your logline and filling out that submission form. Good luck! We look forward to seeing your show featured on Spotify's editorial playlist.