Create a revenue generating podcast for your agency

Talk your way into big deals with a next-level show.
Build an audience and relationships with ideal prospects.
Request a free strategy call
You're in good company with these A+ agencies and consultants: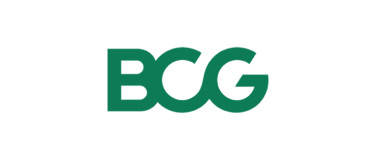 "I've definitely got a ten times return on my investment. There's no question that it works. Many, many of our leads tell us, 'I heard about you from your podcast. I'm a serial listener and I love your show.'
When I factor in the costs of what it would take to get this level of expertise in-house, it's a non-starter. Absolutely go with Lower Street. They are the best. "

Results generated by elite SEO agency Rankings.io's podcast


10x ROI
$1MM Revenue generated in 18 months
22,556 Monthly downloads
"I'm an NPS 10 customer. The editorial team makes producing narrative-style podcasts easy and saves me a ton of time. How to Win podcast comes up all the time in people's favorite podcast lists."
Get access to decision-makers, without gatekeepers, and turn prospects into buyers.

High-ticket agencies know that a great podcast is client catnip.
After all, can you name any other marketing channel that simultaneously grows your authority, gives your listeners real value, AND gets you 30-60 minutes of relaxed conversation with C-level execs? (We'll wait.)
Podcasting is the most powerful revenue-growth tool your agency could possibly have. But you have to get it right, right away.
You don't have the time or patience to experiment with show format, branding, or promotion to "see what sticks". You want to make a show that listeners love from the very first episode. And that's great — because those are the only shows we make.
Skip acceptable.
Be exceptional.
Hi, we're Lower Street: your full-service, high-touch podcast partners.
Our small team of podcast nerds creates, launches, and grows phenomenal shows for committed clients. If you want to create an incredible show (or you simply don't have the patience for mediocrity), you'll love working with us.
I've heard enough, let's go
There's really no comparing us…
But here's what it might look like if you tried ¯\_(ツ)_/¯
Other "podcast production agencies" are often just glorified editors. They'll download your raw audio, snip out the umms and ahhs, and (maybe) post each episode on your social media. And that's fine — if you're aiming for a mediocre show that gets mediocre results for your business.
Want to get show much more from your podcast? Work with us.
The other guys
Boring-to-OK podcasts that do zilch for your business goals
Have a quick chat about the "vision" for your show — and wonder what happened to it, three episodes in
Get handed off to junior team members — They're cutting their teeth, and you're paying for chew toys
Publish a lightly edited, ho-hum interview once a month or so — Funny how all the excitement has seeped out by now
After a year, wonder why your audience isn't growing and you're not getting much ROI — Because it was never designed to do that in the first place
Lower Street
Expert, end-to-end podcast production that pays for itself (and more)
Get expert guidance on your show format, frequency, and focus — No two Lower Street client shows are alike
Create your instantly recognizable sonic identity — "I'm with the brand"
Spend less time, but get a better show — We handle pre- and post-production to create a stand-out podcast
Discover & refine your unique show style — There's much more to explore than the typical "two people talk for an hour"
Just turn on the mic and be your most magnetic self — Your dedicated producer does all the heavy lifting for you
So, so much more that we'd love to nerd out with you about
Get your show on the road

Request a free strategy call

"Life's good. I upload the audio, somebody in my team fills in the bio section… and now the whole thing is like clockwork. I've had probably 5 of the guests I've interviewed say, 'Man, that felt really easy… who does that for you and can they do that for me?'"
Your questions, answered:
Book a Free Strategy Call
Let's talk about how your agency can profit with podcasting