Blog
Podcast Software Roundup: Top Tools for Recording & Editing
Having the right tools for the job makes everything easier. We've rounded up the best podcast software to record and edit a show—no matter your skill level.
Last updated on: 14-12-2022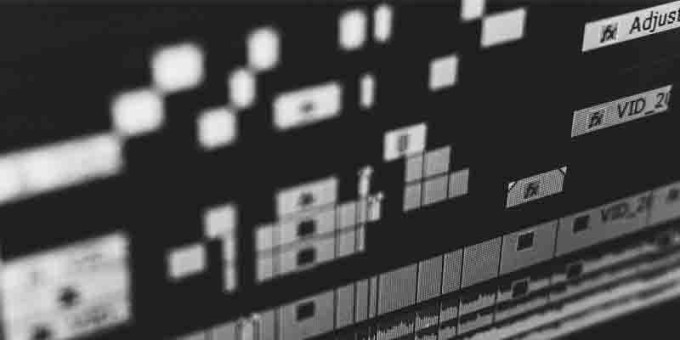 Anyone can use a smartphone to record themselves and upload it to the internet. But why go to all the effort of researching your audience, sourcing guests, and scripting your show, only to have the recording and editing let you down?
This is where having the right tools makes all the difference. The proper podcast software allows you to record and edit your show with quality and professionalism—even if you don't have any formal training. But, with so many options out there, how do you know which one to go with?
When deciding on podcast software, you should first understand your degree of expertise. Starting with software that's complicated adds a complex layer to the podcasting process. Also, you do not want to be overpaying for features you'll never use.
We've compiled a list of the best podcast software options for Mac and PC so you can avoid making a costly mistake. Whatever your goals, Lower Street's lead audio engineer and audio wizard, Alex Benett, has some great suggestions for everyone at all levels. Time to press record!
Audacity
Audacity is an open-source podcast software for recording and editing your audio. As a tool, it can be a great option both for professionals and those just starting out on their podcasting journey.
You can use Audacity on all kinds of operating systems, including Windows, macOS, Linux, and GNU. As a digital audio workstation (DAW), you can rely on it to serve multiple purposes without having to spend too much extra money on equipment.
As podcast software goes it's fairly lightweight, so almost any PC or Mac will run it with ease. With reliable quality, sync locking system, fading, silence, and lots more, Audacity can certainly make your life simpler.
Features
If we were to list every single one of Audacity's features, we'd be here forever. Instead, we've selected the ones we like the most: 
Accessibility: You can easily make changes to your selections and tracks through default shortcuts on the keyboard, which can speed things up once you get the hang of them.

Analysis: If you want to understand the frequencies better, you can make use of a spectrogram viewer, while also opening up a plot spectrum window for more details.

Export/Import: You can import the files on your device, combine them and edit them. Exporting them all at once or in various formats is also possible.

Plugins: Audacity supports hundreds of plugins, which add extra functionality, effects, or audio analysis capabilities.
Pricing
Audacity is great for those who aren't ready to make a big investment in podcast software. It's free, with no fees or charges, while still providing access to all the features and updates.
Pros
Free to use

Multiple features

Multiple platforms and operating systems

Various audio files supported

Custom settings
Audacity is a great choice for those who don't want to commit to expensive monthly plans, however the complexity of the program can make it difficult to master.
GarageBand
If you are looking for podcast recording software for Mac, then look no further than GarageBand. It works well for both experienced and amateur podcasters, allowing them to make use of several audio tracks for their show.
Developed by Apple, you can download GarageBand for free. It's one of the most powerful podcast software options available for Mac, while still being easy to learn and use. You also have the option of making your own music for your show through the sound library.
Features
Sound Library: The sound library can allow you to choose and add beats, instruments, presets and more to your podcast at any point in the podcast episode.

Multiple Tracks: You can conveniently record and combine various audio tracks together to make use of them for a single episode.

Touch Bar: There are several features that you can use on the touch bar of your Mac for easier access and edits.

Sound Effects: Plugins, compression options, EQ and other sound effects can be added to your audio track while editing.

Precise Edits: You can clean up the sound quality and fix choppy rhythms through convenient options and buttons.
Pricing
GarageBand is free to download and use.
Pros
Multiple sounds to add to your podcast

Multiple effects to produce high-quality sound

Combinations of multiple tracks

Instantaneous voice control of speakers

User friendly and accessible
The one obvious drawback of GarageBand is that it's not available for Windows.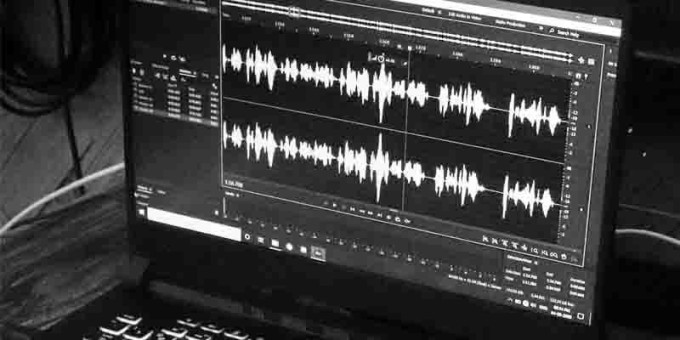 Adobe Audition
Adobe Audition offers a plethora of features with its subscription, suitable for both recording and editing. The software has a range of effects that you can incorporate into your podcast sounds, while also minimizing the surrounding disturbances and noise that you might catch during the recording process.
With compression options and batch processing capabilities, Adobe Audition can also make it much easier and quicker for you to make similar edits to multiple files at once. Pair that with thousands of features and an easy to learn interface and you get an amazing podcast editing solution.
You can use Audition on both PC and Mac, although you will need to pay for it beyond the free trial period.
Features
You can find a full list of features on Audition's website. For now, we'll point out those we find most useful:
Batch Processing: This can allow you to use and save certain effects on one batch of files and use the same ones on another batch.

Essential Sound Panel: The essential sound panel allows you to customize your sound settings to obtain high-quality audio for your podcast.

Sound Balance: By focusing on certain sounds, making the volume across microphones similar and minimizing background noises, you can achieve sound balance and clear audio.

Spectral Analysis: Spectral analysis allows you to spot and remove certain aspects of the sound to maintain the desired output. This is usually a great way for you to bring out your voice in poor recordings.

Presets: Some built-in default settings or presets can make it easier for you to quickly produce a workable recording.
Pricing
If you own a Creative Cloud subscription, you already have access to Adobe Audition. If not, you have the option of an annual plan, paid in monthly payments of $20.99 or a single installment of $239.88. Alternatively, you can subscribe to a monthly plan and pay $31.49 per month.
Pros
Tutorials and learning guides

Recording options for multiple audio tracks

Repair and restoration options

Multiple sound effects

Quick and professional
It's hard to fault Audition, but its price tag doesn't make it the most budget-friendly option on the list.
Riverside
Riverside is an excellent piece of podcast recording software that is simple and easy to use. It allows you to record both video and audio in reliable quality. You can then download, access, and edit your files easily for post-production and uploading.
What makes Riverside one of the best options for recording podcasts remotely is that you can record multiple people at once. The video and audio files are continuously uploaded to the cloud for safekeeping and easy access. 
Apart from using it on your desktop via multiple operating systems, you can use Riverside through its mobile app as well.
Features
Although some of Riverside's features depend on which plan you're on, here's what you can expect with any subscription: 
Customizable Settings: You can control and customize the settings and options during your call so that you can get the upper hand. Muting and invitations are also possible.

Audio and Video: You can record both audio and video in high quality with separate tracks and files for either of them to make your editing process simpler.

Cloud Storage: Once you hit record, your files and tracks will continuously be uploaded to the cloud so that you do not lose any content.

Magic Editor: The magic editor allows you to add backgrounds, change logos, opt for layout options and more, through a few simple tweaks.

Transcriptions: You can immediately transcribe your audio and video files into text to make them more accessible. Editing and highlighting these is also possible.
Pricing
Riverside gives users access to a free 2-hour trial for recording audio and video. After this you will have three pricing options:
Standard: 5 hours per month at $19 per month/$180 annually

Pro: 15 hours per month at $29 per month/$288 annually

Enterprise: Custom prices
Pros
Separate audio and video tracks

Simple to learn

Multiple price options

High-quality recordings

Clips and screen sharing
While Riverside has plenty going for it, the magic editor is not as powerful as other, more complex programs.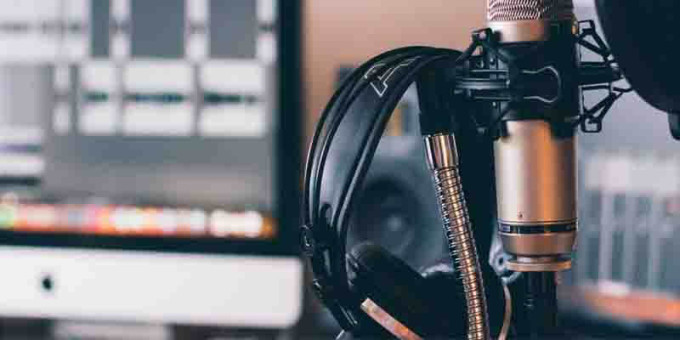 iZotope RX Standard
If you have the budget, iZotope RX Standard is a great choice. It features a wealth of valuable and advanced tools such as de-click, de-clip, gain management, voice de-noise, and more.
iZotope is an audio repair toolkit used on well-known albums, movies, and TV shows to restore noisy or damaged audio to a pristine condition. An editing powerhouse, iZotope RX Standard ensures you are fully equipped to resolve most editing issues.
For Alex, his top plugins are de-noise, de-clip, and de-click. He claims that when you get them dialed in properly, they work absolute wonders.
Features
In addition to their lengthy list of standard features, iZotope recently added a bunch of new ones to make your editing experience even more rewarding.
Text Navigation + Multiple Speaker Detection: Text navigation allows you to instantly see what you hear. The multiple speaker detection feature automatically distinguishes between different voices.

Repair Assistant Plug-in: The repair assistant plug-in automatically identifies problems and proposes a tweakable repair chain. Note: this isn't just a plugin version of iZotope's inbuilt repair assistant, it's been built from scratch.

Adaptive Dynamic Mode in De-hum: Save time removing unwanted hum without the previously required analysis of audio material. You can now get rid of noise on the go while in the audio editor.

Upgraded Spectral Recovery: If your recording was done via mobile phone or other non-studio-grade equipment, the updated neural net in spectral recovery can improve the quality.
Pricing
iZotope RX is available in three different editions. Perfect for any budget or post production need.
RX 10 Elements is $99

RX 10 Standard is $299

RX 10 Advanced is $799
Pros
Generous amount of presets

Supports Windows 10+ (64-Bit) and MacOS 10.14.6+ (64 Bit)

Simple interface with advanced features

Can fix many common issues in audio, from clipping and clicking to background noise

It's both a suite of plugins and an editor

You can review the audio's waveform and spectrogram on a granular level

Lots of resources and guides available online
"It's a shiny hammer, so everything will look like a nail when you first get it. Relax, and use sparingly," says Alex.
Descript
Descript is a great all-in-one tool for you to record and edit podcasts. The app is easy to use, even if you are just starting out and do not possess audio engineering expertise or professional experience as a podcaster.
Interestingly, this tool allows you to make edits to your audio simply by making changes and tweaks to the transcribed text. Even if you make errors while recording, you can edit or remove text within the transcript file of the audio to produce the desired result in your audio.
As a result, you can create great quality audio tracks without having to master sound waves or audio editing.
Features
Filler Word Removal: You can remove words like "um," "like," "you know," and frequent pauses and repetitions for cleaner results as well as shorter tracks.

Overdub: You can correct errors by removing or adding words to the text via an AI clone of your voice that can replace those words in the audio.

Multitrack Recording: You can record numerous tracks and audio simultaneously and get separate files and transcriptions for each of them.

Sequences: If you have similar tracks and files, you can combine them together using sequences so that you can edit and add effects all at once.

Sound Effects: You can access effects like volume control, background noise reduction, leveling, fades, and custom settings for multiple tracks.
Pricing
Descript offers a free tier that gives you one hour of transcription per month and other editing features. If you need more, they have several paid subscriptions to choose from. 
Creator: 10 hours per month at $15 per editor per month/$144 annually

Pro: 30 hours per month at $30 per editor per month/$288 annually

Enterprise: Custom prices
Pros
Multiple operating systems

Multi-file exports

Smooth transitions

Batch editing to save time

Wordbar for quick adjustments
One criticism of Descript is that it doesn't offer mic labeling.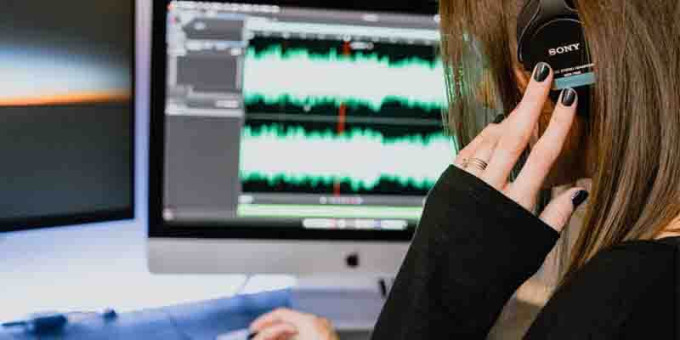 Alitu
Alitu offers podcast recording, editing, and publishing without the "boring and technical parts." Their automation options can take care of the harder stuff in the background, while you focus on making great content. 
It is quite simple to learn and navigate, making it a great choice for amateurs or beginners. It can automatically clean up your audio to produce a clear end result that you can then tweak and publish.
You can record yourself as well as several other people using Alitu, which can also work for online calls. Fillers, intros, and outros are all taken care of as well.
Features
Intros and Outros: You can record and edit your intro and outro once, which Alitu will then automatically add to each episode of your podcast to save time.

Filler Removal: By highlighting and selecting filler words, silences, and repetitions, you can get rid of them and save the cleaner audio track.

Drag and Drop: You can drag and drop the functions that you want to add, remove, or save to provide convenient access and usage.

Automatic Clean-Up: By detecting background noises and volume changes, Alitu can create a balance to clean up the audio and make it consistent.

Quick Publishing: You can publish your podcast episode directly to the platform of your choice.
Pricing
You can access a free 7-day trial period, after which you will have to pay for the subscription at $38 per month or $380 per year.
Pros
Automated and quick

Simple to learn and use

User-friendly interface

Multiple operating systems and platforms

Direct publishing onto hosting platform
In comparison to other options, Alitu outputs a relatively inferior audio quality.
Hindenburg Journalist
Hindenburg Journalist is a top-notch choice for experienced podcasters who prefer to work with multiple audio tracks. Hindenburg allows you to edit and combine these tracks together with volume consistency and adjustments, background noise reduction, automation, and more.
Hindenburg is compatible with both Windows and macOS. Their team provides tutorials, learning guides, and webinars so that you can familiarize yourself with the platform and its functions.
Features
Auto Update: Each minute, the Hindenburg will auto-update the saved files so that you do not lose any edits or tracks.

Multiple Audio Files: You can record and edit multiple audio files of various types.

Direct Publishing: You can publish your podcast episode directly to the hosting platform after editing.

Volume Consistency: It can detect volume and sound inconsistencies so that you can even it out.

Automation: Most of the technical work is carried out by the software, making it easier to produce clear audio files.
Pricing
Hindenburg offers different pricing options for individuals and businesses: 
Individuals can access their PRO version for only $12 per month, or purchase a lifetime license for Hindenburg Lite for $99.

Businesses can only purchase Hindenburg PRO, from $399 per year.
Pros
Multiple audio files and tracks

Automation for time efficiency

Quick publishing

High-quality recording

Different kinds of audio files
The drawback of Hindenberg is that the Lite version isn't suitable for podcasts with guests in remote locations.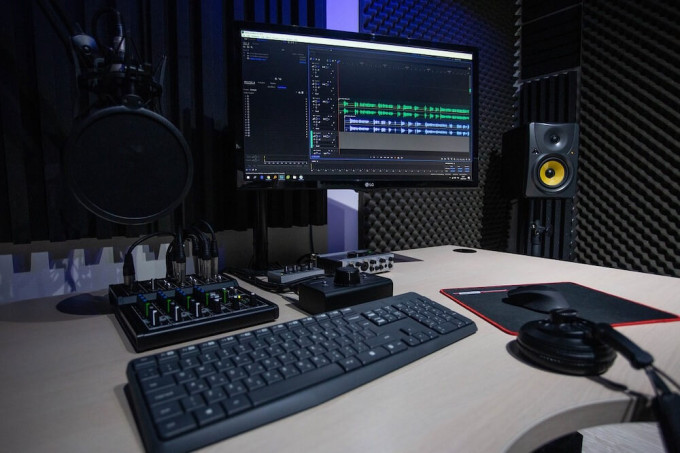 Auphonic
Auphonic is another great choice for amateurs and beginners who are not yet familiar with advanced editing functionalities. By carrying out most of the editing for you through automation, it lets you save time and concentrate on your content.
Auphonic can detect shifts and noises in the file that you upload onto the platform. It can then add some consistency and clarity to the track to produce clear and clean audio.
Auphonic also offers transcriptions in more than 80 languages, with easy and combined exports and publishing options for certain platforms.
Features
Smart Leveling: Auphonic can automatically modify the audio levels for music, speech, and speakers without you needing any kind of advanced knowledge.

Audio Restoration: Gets rid of unwanted noise, fillers, inconsistencies, and hums through its audio restoration feature.

Speech Recognition: Automatic speech recognition allows you to access transcriptions in more than 80 languages.

Multiple Tracks: You can import and edit multiple tracks at once, while also adding various kinds of sound effects.

Automatic Deployment: Once you are done, you can choose to export or publish your podcast episode or track to Dropbox, Google Drive, YouTube, SoundCloud, and more.
Pricing
Auphonic is free for two hours per month, after which you will have to pay anywhere between $12 and $99 depending on how many hours you use. Their pricing tiers are as follows: 
$11 for up to 9 hours per month

$24 for up to 21 hours per month

$49 for up to 45 hours per month

$99 for up to 100 hours per month

Custom plans for those who need over 100 hours a month 
Pros
Almost fully automated

Clear and high quality

Direct export and deployment

Multiple track settings

Quick functioning
On the downside, if you don't know how many hours you need, the pricing model can be a little difficult to navigate. 
Video Conferencing Software
Recording a podcast with a guest, host, or co-host can be a logistical nightmare. Sometimes recording remotely is the only option available. Online video conferencing services offer the freedom to record anywhere in the world (provided there's reliable internet connectivity).
Zoom is the most well known, so we'll focus on that one in this article. However, there are plenty of others to choose from as well, including Google Meet, Skype, Webex, and Microsoft Teams.
Zoom is relatively simple to install and set up. All you have to do during your session is make your call, hit record, have your conversation, and then save the audio file for editing.
Zoom caps free chats at 40 minutes. If you want to go longer you'll need to pay anywhere from $149.90 and up depending on the plan you choose.
Zoom has the option to record separate audio files for each participant, which helps with editing and improving sound quality. You can do this by going to the settings under Recording > Local Recording > Record a separate audio file for each participant.
The great thing about Zoom is that your podcast guest doesn't need to have a Zoom account or download anything for the call. Instead, they only need to click on a custom link you provide and send.
Pros
Physical distance is no longer a barrier

Simple to use

Ability to record a video version of the podcast interview
Cons
Video conferencing software sacrifices audio (and video) quality for speed and ease of use

Heavily reliant on a good internet connection (bad signal equals lousy audio)
Time to Choose Your Podcast Software
Before you start downloading or buying programs, first get the podcast equipment you need. Once you're kitted out with the basics (quality mic, boom arm, pop filter, headphones, and mixer), you can start shopping for the podcast software that best suits your needs.
While we've rounded up some great options, here's a quick list of our top picks:
Best for beginners: Descript. If you have no editing experience at all and want to launch a podcast, then Descript is the way to go. Their podcast editing software is simple and intuitive. 

Best for professionals: Adobe Audition. If you're a professional editor, then you probably know just how powerful Adobe software is. Yes, it's expensive, but the integration with other programs makes it worth the outlay. 

Best budget option: Audacity. Despite being free and open-source, Audacity is quite powerful, yet simple enough that even beginners can use it. For those working with a tight budget, there's no better choice. 
"One thing I'd add," says Alex. "Be careful asking audio nerds about the best podcast software to use. They might have a niche or strong opinions about the best tools. You might end up editing in Hindenburg, which lots of people rate highly, but there isn't the vast pool of knowledge to draw on like there is with Audition or other more mainstream tools."
If you'd rather skip the hassle of finding the right podcast software and learning how to use it, we have a wealth of experts that can take on the task of producing and editing a quality show for you. Take a look at our professional podcast editing services to see how we can help you craft high-end podcasts that will stand out among the crowd.